Our services
Customers are at the center of our interests and their satisfaction is paramount to us. This is why we are so attentive in our relationship with them to understand their needs and continuously improve our machines and services: from products information to reconditioning machine, including the delivery, installation, after-sales service, operator training and supply of spare parts. Our teams of qualified and experienced technicians are committed to providing personalized service to each of our customers to ensure maximum performance.
Let OMMA help you build your success!

Maintenance and repair
We offer a wide range of maintenance services to always keep your machines up to date and at full capacity.
Installation and start-up
Make your OMMA machines operational immediately with our installation and start-up services.
Preventive maintenance and service
Our teams help you establish a preventive maintenance plan to reduce your costs related to breakdowns, extending their durability through regular inspections and maintenance by our technicians. Be free to ask for a maintenance subscription contract.
Troubleshooting
On-site or remotely, get fast troubleshooting and repair service from our qualified experts wherever you are.
Mechanical, electrical and software updates
By regularly updating your machines, you extend their life and increase their profitability by improving their overall performance.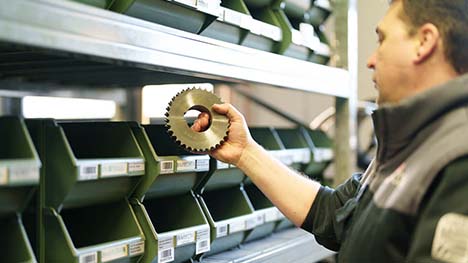 Spare Parts
An efficient spare-parts service will support you to reduce downtime with quick delivery. Our specialists will advise you and support you optimally with proposals for spare parts procurement solutions.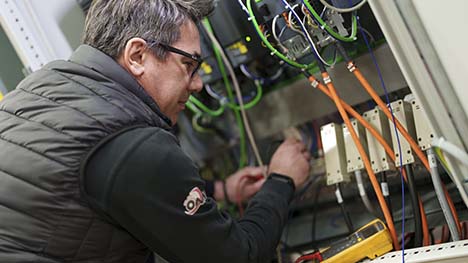 Training
Increase the performance and efficiency by training your operators.
Our teams of qualified specialists offer customized technical training courses for any OMMA machinery.
Reconditioning or recycling
Committed to the protection of the environment, OMMA can offer you the possibility to give a second life to your machines:
Trading-in your old OMMA machines. In accordance with equipment, status may be reconditioned and released on the second-hand market or components ecologically separate and recycled.
Refurbishing and upgrading in OMMA's premises or directly on your site in case of minor task thanks to the implementation of new technologies, the bringing up to standard or the improvement of the capacities of your machines.
The recovery, repair and reuse of machines allows OMMA to offer its customers sustainable and eco-responsible solutions and to stay in line with the values of the company.